12th Asia Pro Bono Conference
& Access to Justice Exchange
Early Bird Rate
1 May – 31 July 2023
Regular Rate
1 August – 30 September 2023
Late Rate
1 Oct – 20 Nov 2023
Bar Association/Lawyer/Legal Service Provider/Other
Early Bird  $ 375 USD
Regular $ 425 USD
Late $ 550 USD
NGO/University
Early Bird  $ 225 USD
Regular $ 275 USD
Late $ 325 USD
Local (person with Philippine nationality)
Early Bird  $ 200 USD
Regular $ 230 USD
Late $ 270 USD
Student
Early Bird  $ 150 USD
Regular $ 170 USD
Late $ 200 USD
Virtual
Early Bird  $ 70 USD
Regular $ 85 USD
Late $ 100 USD
Justice Cultural Dinner (Date to be Determined)
$ 35 USD
Attending the dinner is optional, and it is not included in the registration fee.
In-person registration includes access to additional virtual programming, refreshment breaks, and lunch.
 
Virtual registration includes access to selected livestream in-person/hybrid sessions (viewed-only format) and virtual programming.
The Evolution of Empowering Pro Bono

and Access to Justice
12th Asia Pro Bono Conference
Date: 1-3 December
Location: Waterfront Cebu City Hotel, Cebu, the Philippines
Virtual Participation: Zoom
Access to Justice Exchange
Date: 27-30 November & 4-7 December
Location: Cebu, the Philippines
Virtual Participation: Zoom
This year marks the 12th Asia Pro Bono Conference (12APBC) in Cebu City, Philippines, from December 1st to 3rd, 2023. The 12APBC will host a variety of diverse sessions, interactive workshops and presentations led by experienced local, regional, and international participants engaged in supporting and strengthening pro bono initiatives.
In addition to the APBC, the Access to Justice Exchange ("A2J Exchange") is a series of workshops, forums, and roundtables held before and after the 12APBC from November 27th to 30th and December 4th to 7th, 2023. The A2J Exchange offers opportunities for conference participants to attend pro bono-related workshops and other events taking place in the Cebu City area and virtually via Zoom. These events vary in thematic focus and in participant groups involved.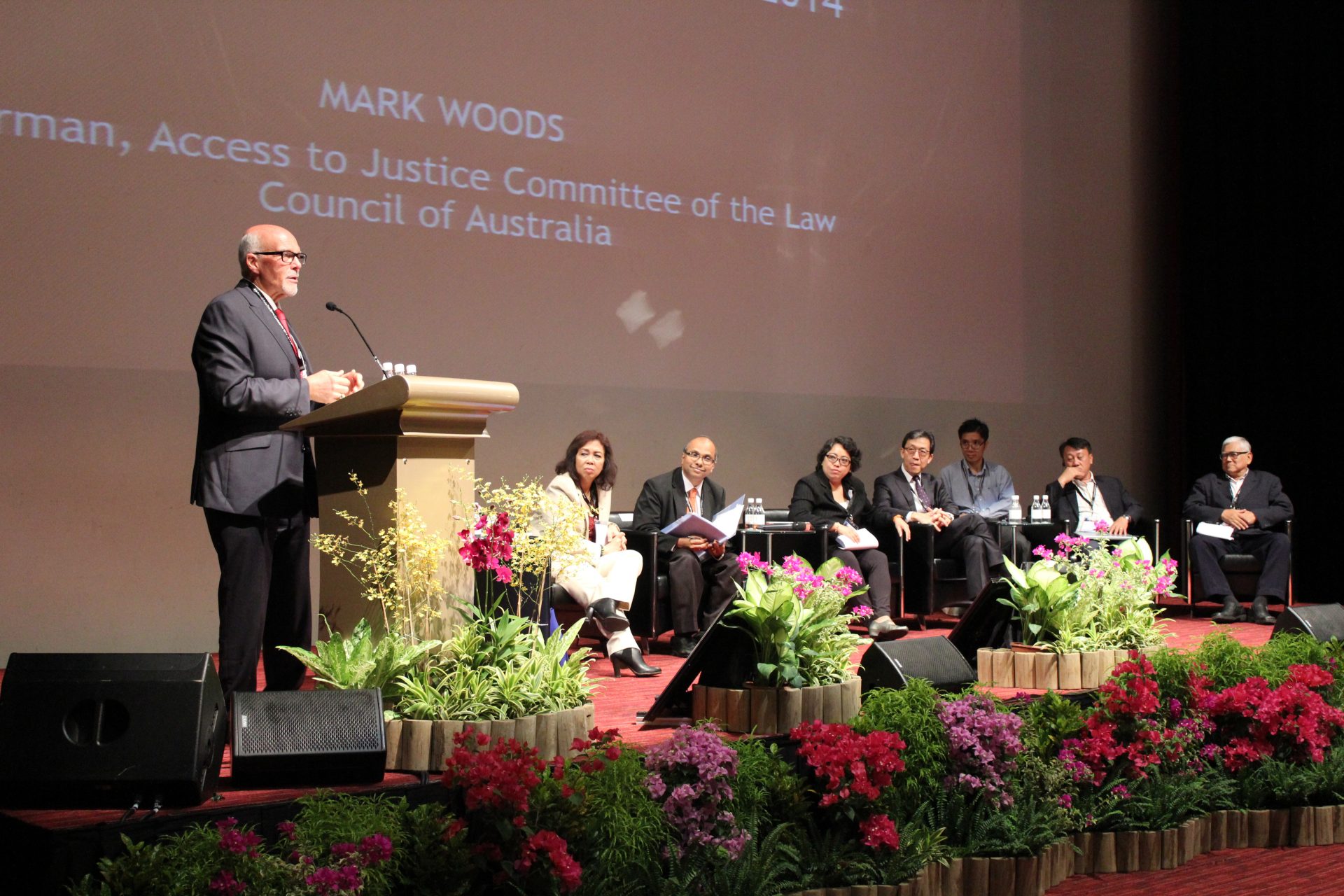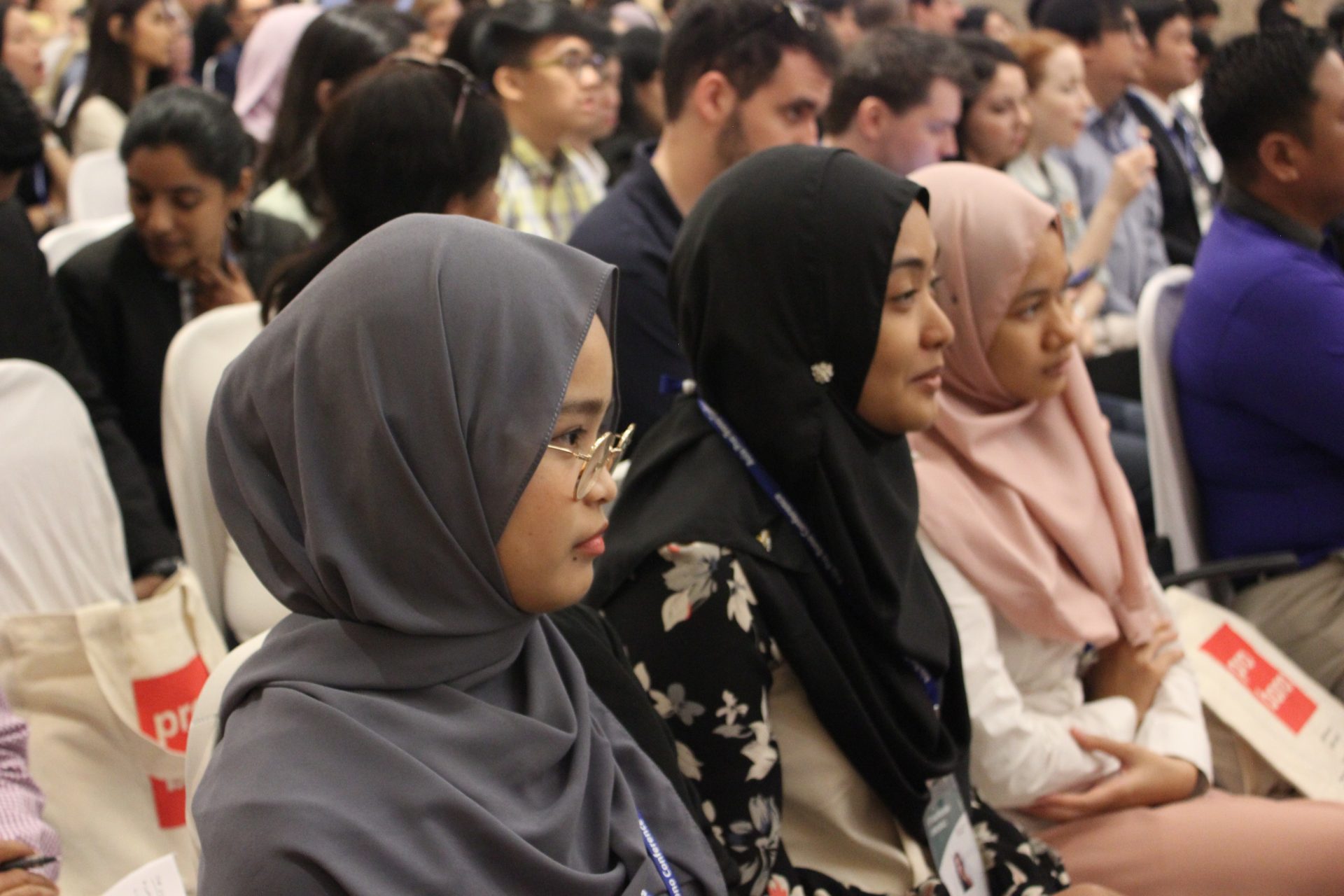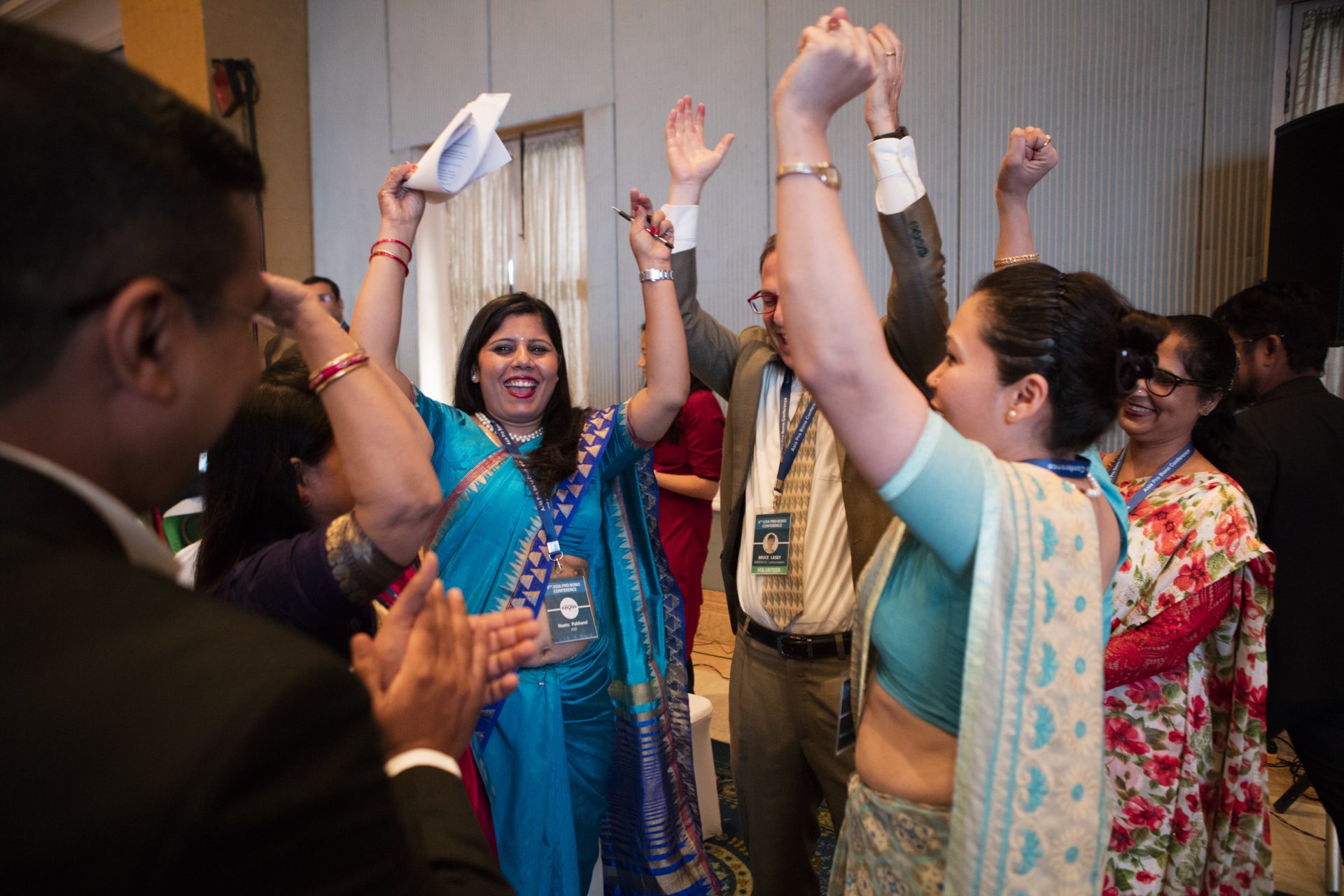 Since its inception in the Laos PDR in 2012, the APBC has grown to become the largest annual gathering of individuals supporting or engaged in access to justice, pro bono, and public interest law in Asia. This milestone event emphasizes and celebrates pro bono legal work conducted across Asia and around the world. The APBC's simple and powerful purpose is to promote and further a shared pro bono ethos in and beyond Asia. This annual event provides a key opportunity for a diverse array of stakeholders, such as lawyers, paralegals, academics, law students, jurists, members of civil society, governmental policymakers, and representatives of non-profit and for-profit organizations, to develop, explore and share pro bono initiatives and projects that strengthen access to justice both in Asia and in other regions of the world.
The APBC's philosophy is unique in that it aims not to support the annual event itself, but rather the ever-strengthening Asia Pro Bono Movement and the Global Pro Bono Movement more broadly, beginning with the selection of a different country and local partners to host the APBC events each year. The APBC is designed primarily as an opportunity for cross-stakeholder engagement, enabling participants to share experiences and to report on longstanding pro bono initiatives as well as on those initiatives that have developed since the previous annual conference. In this way, the APBC speaks of both the challenges and successes of the past as well as the vast potential of new strategies and collaboration to drive the future development of pro bono legal culture across Asia.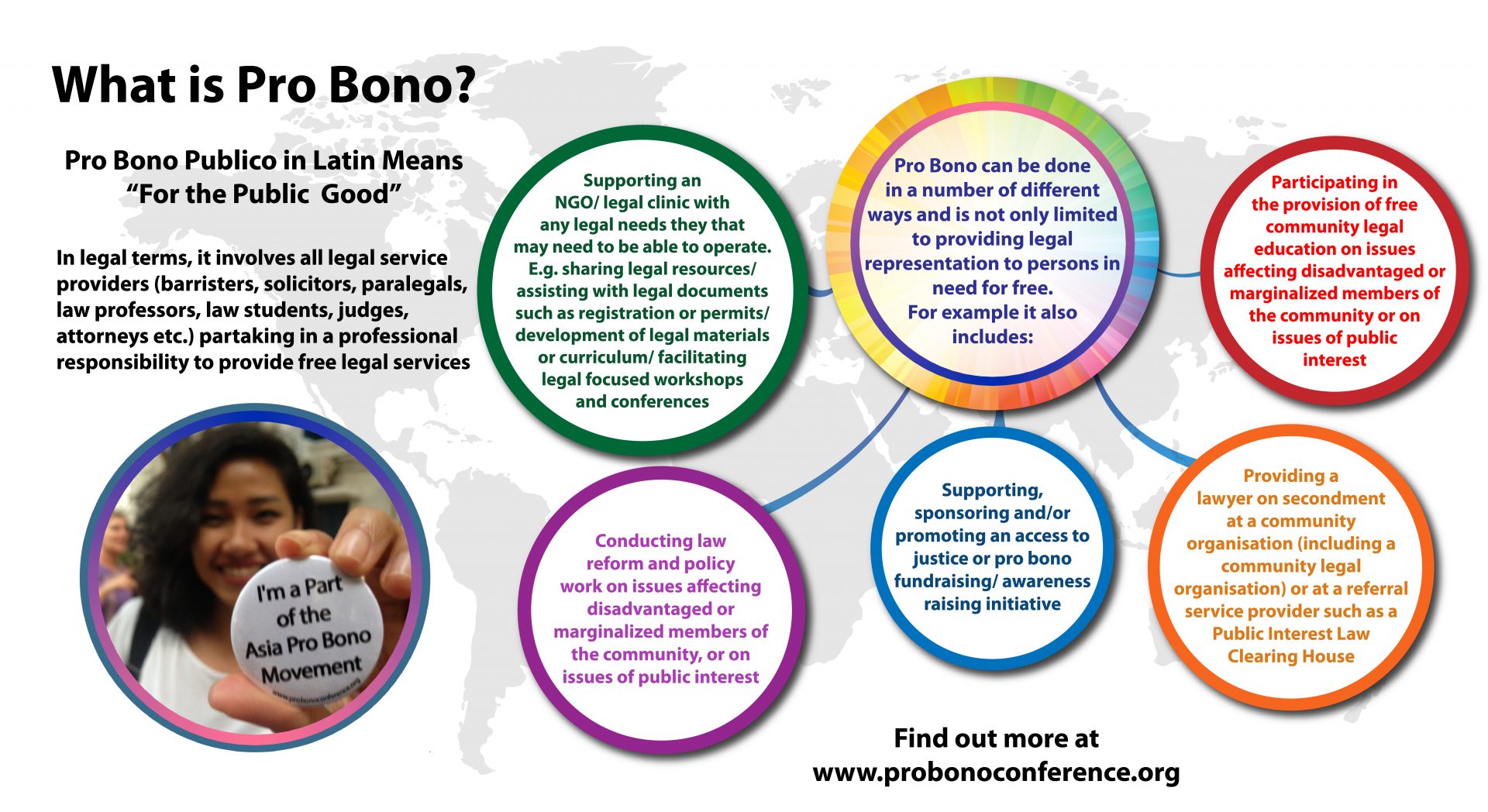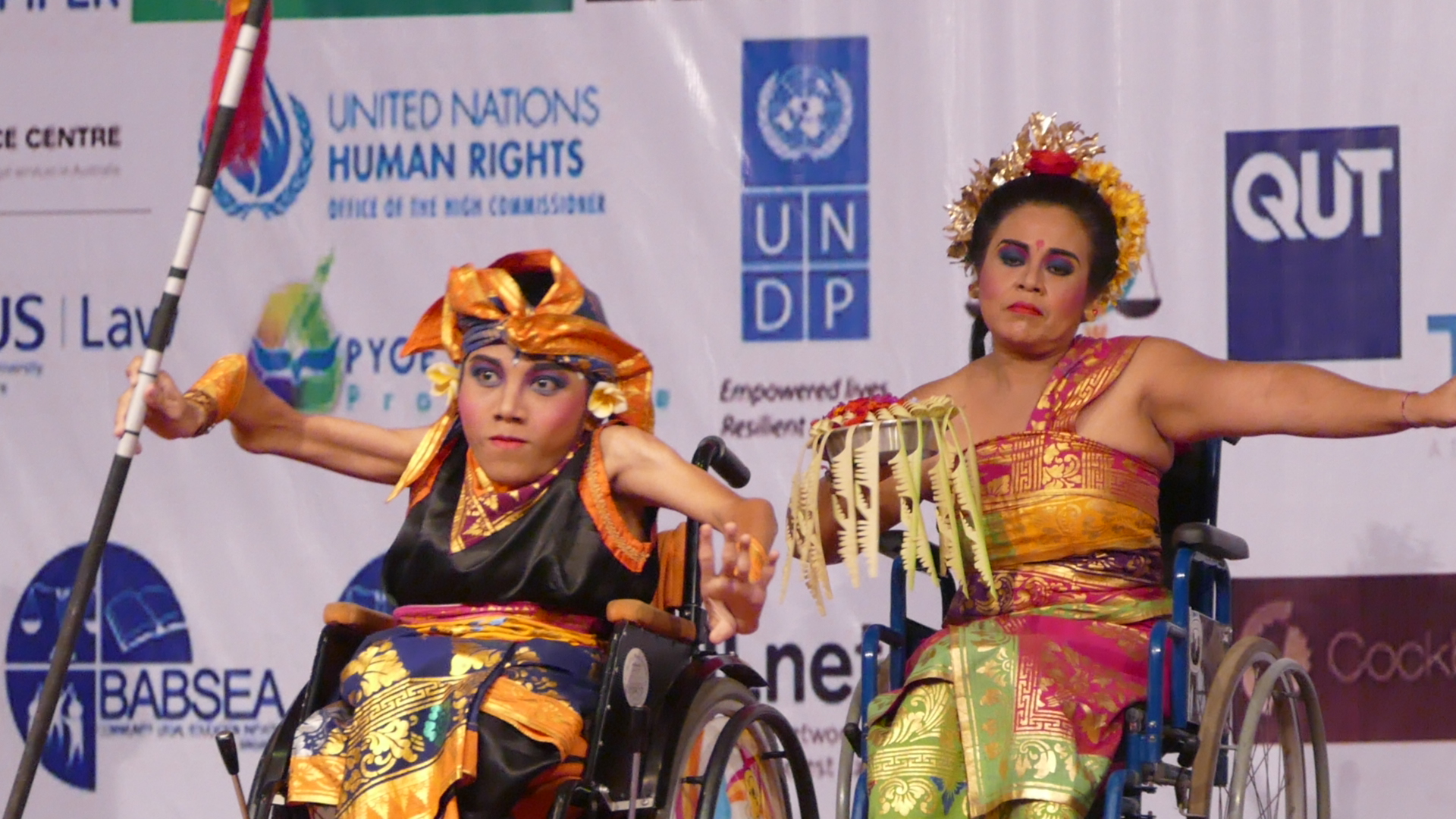 Supporting the Asia Pro Bono Movement
Each year's Conference & Exchange is organised by volunteers, NGOs and others with the support of our sponsors and a range of organisations around the Asia region.
Each year, the Asia Pro Bono Conference and Access to Justice Exchange is run on a revenue-neutral basis meaning we minimise the registration fees as much as possible and use any surplus to subsidise the attendance of regional pro bono champions, who could not otherwise afford to attend. You can help directly.  Learn more about how to become a partner through sponsorship.
The  Asia Pro Bono Conference & Access to Justice Exchange is an initiative founded in 2012.
The event celebrates and emphasizes pro bono legal work and legal ethics, discussing ways to further the outreach of the pro bono ethos and impact throughout Asia and around the globe.  Continue reading