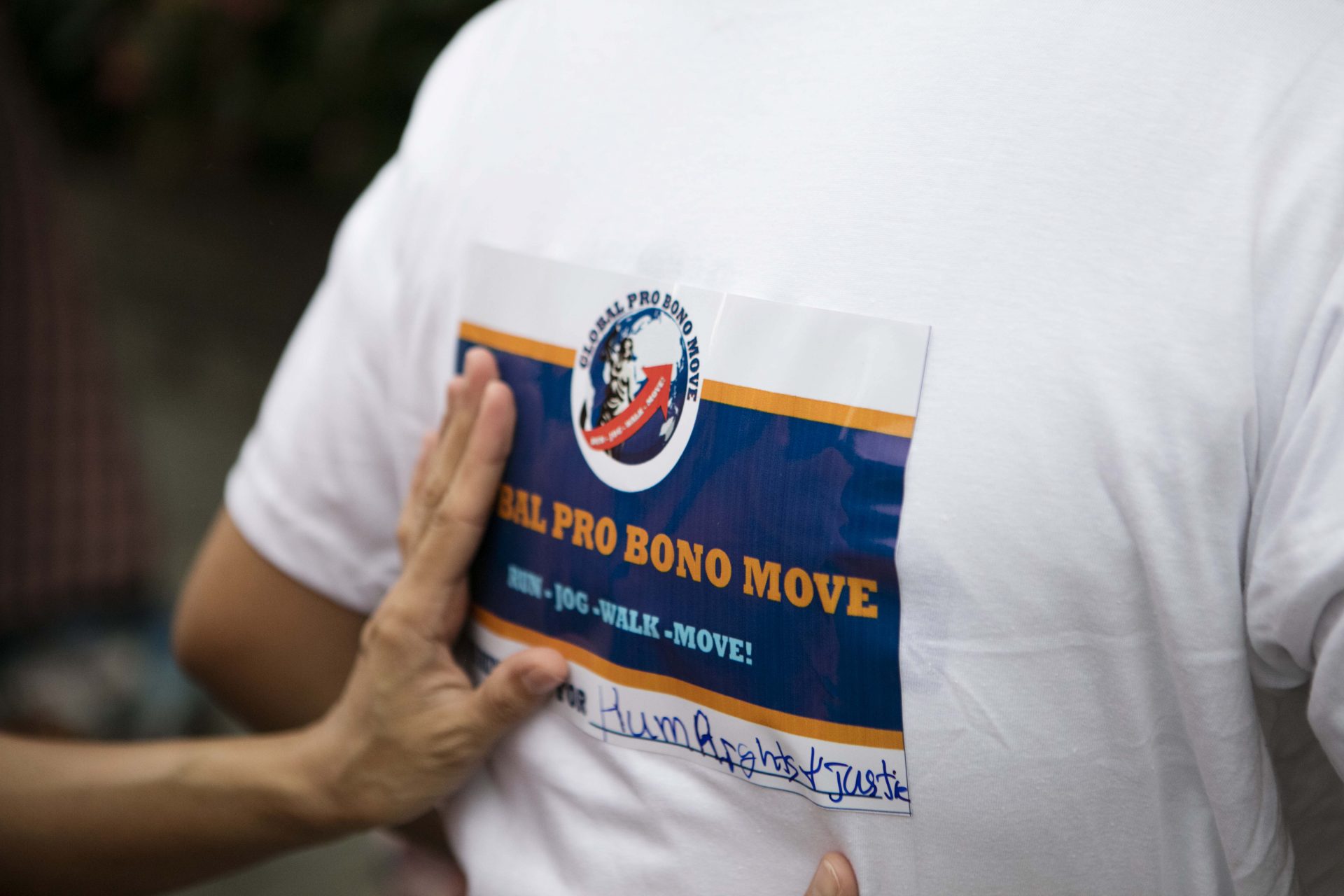 If you are going to move, why not move for JUSTICE!
Are you ready to move around the globe together this year? Join us as we exercise around the world to support the work of so many Pro Bono and Access to Justice providers globally, as they equally provide direly needed legal services for those in need! Even if you decide not to donate, just 1km counts! The Global Pro Bono Move is an annual awareness and fundraising event. Together we have 365 days to move around the globe together. You can participate from anywhere and everywhere that you want!
Together, we can help to build the Rule of Law to protect the poor, vulnerable, and marginalized. No matter what country/region you are in you can join via Strava App, just download the app and join in.
Join us on 18 September 2022
Time: 6.00 A.M.
Location: Landmark Mekong Hotel