"Institutionalizing Pro Bono and Access to Justice Systems"
Asia Pro Bono Conference
16 – 18 September 2022
Location: Landmark Mekong Riverside Hotel
Vientiane, Lao PDR
Access to Justice Exchange
22 – 24 September 2022
Virtual Event
Platform: Zoom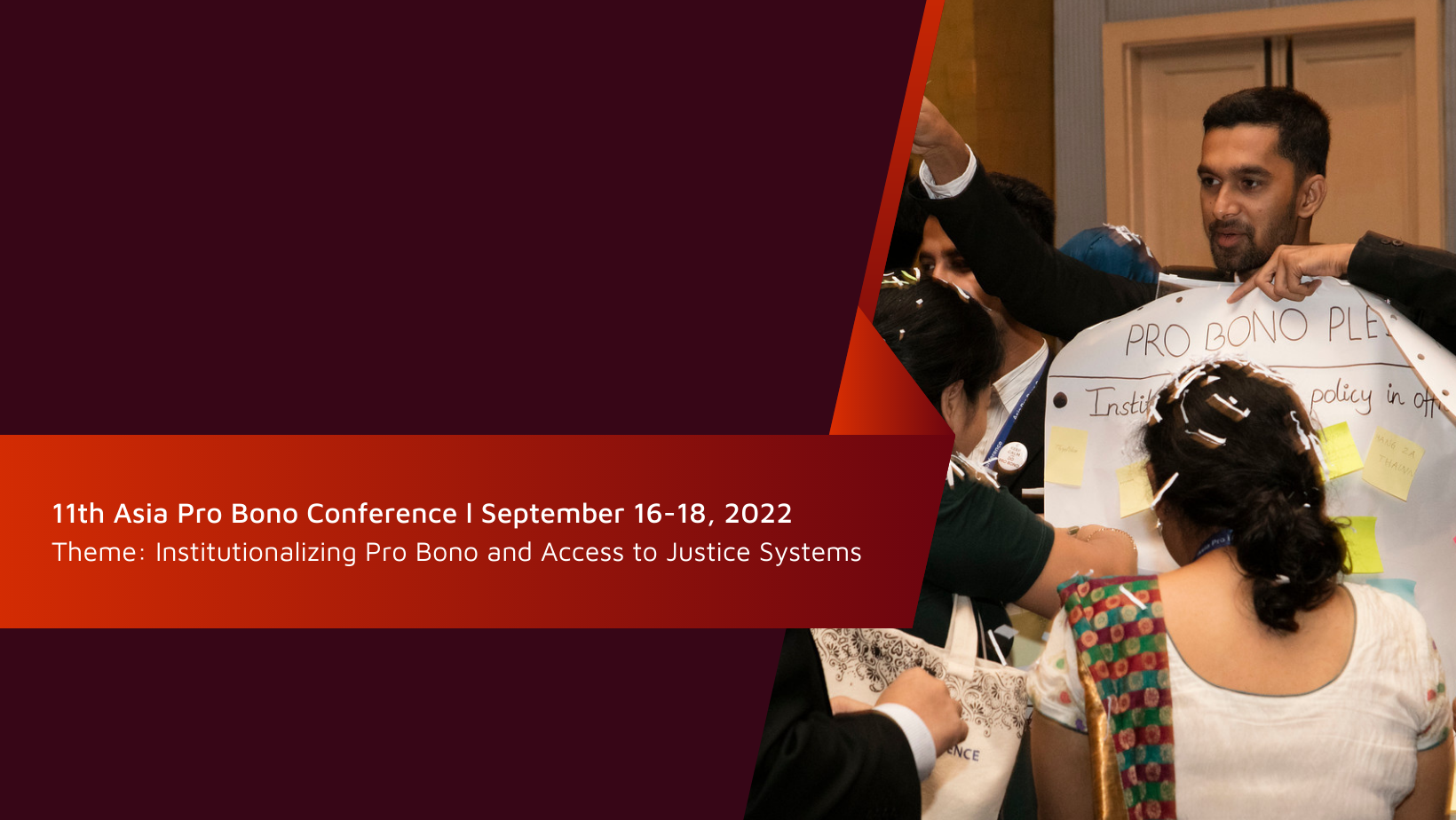 11th Asia Pro Bono Conference
Continually raising the importance of pro bono work in communities across regions worldwide, the Asia Pro Bono Conference this year will mark its 11-year milestone with a commitment to make a positive impact – on the law, ethical practices, and people's lives. The 11 APBC will be held between September 16-18, 2022, both physically in Vientiane, Lao PDR, and in a hybrid virtual format. This three-day conference will feature a wide range of impactful and engaging sessions, collaboratively guided by local, regional, and international presenters/facilitators.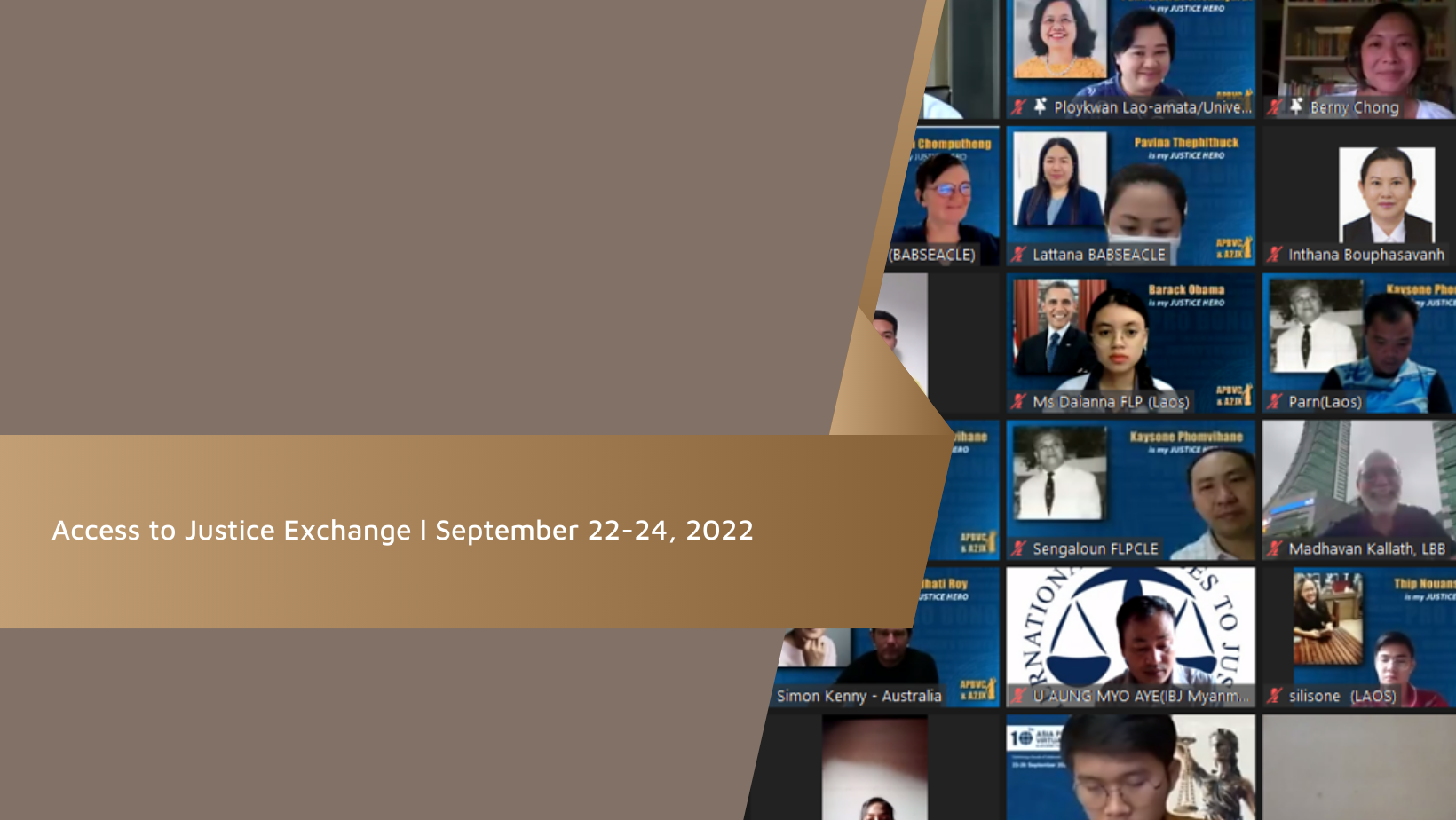 Access to Justice Exchange
This year's Access to Justice Exchange (A2JX) will take place virtually between September 22-24, 2022. The multi-faceted and diverse event will predominantly focus on services and initiatives which strengthen Access to Justice and Rule of Law. Building on previous years, the A2JX will provide a forum for participants to interact with justice sector, related advocates, and many others, as they recognise the significance, and collaborate to strengthen access to justice at the individual, community and systematic level.
Each year's Conference & Exchange is organised by volunteers, NGOs and others with the support of our sponsors and a range of organisations around the Asia region.
Each year, the Asia Pro Bono Conference and Access to Justice Exchange is run on a revenue-neutral basis meaning we minimise the registration fees as much as possible and use any surplus to subsidise the attendance of regional pro bono champions, who could not otherwise afford to attend. You can help directly.  Learn more about how to become a partner through sponsorship.
The  Asia Pro Bono Conference & Access to Justice Exchange is an initiative founded in 2012.
The event celebrates and emphasizes pro bono legal work and legal ethics, discussing ways to further the outreach of the pro bono ethos and impact throughout Asia and around the globe.  Continue reading