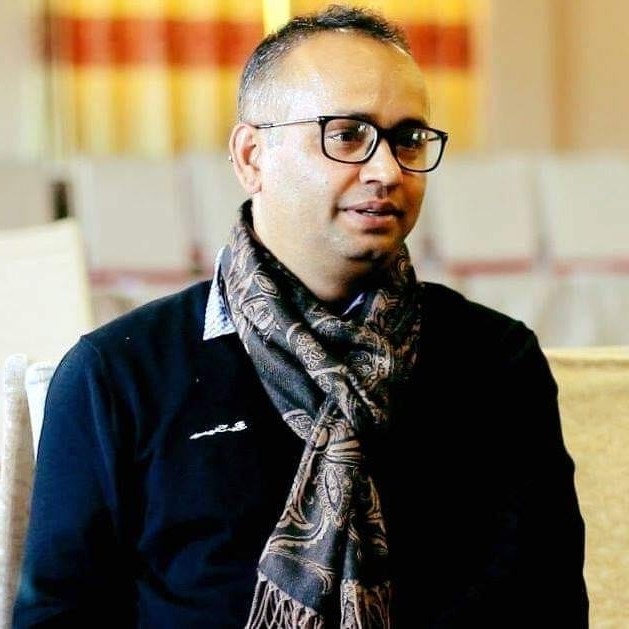 Saroj K Ghimire
Supreme Court Bar Association Nepal
TREASURER
Saroj K. Ghimire is an Advocate at Supreme Court of Nepal. He is also the Treasurer of Supreme Court Bar Association, Asst. Prof of Law at Tribhuvan University and holds dual LL.M from the United Kingdom and India.
He is the Managing Partner of Himalayan Lawyers & Associates. He is a Member at the Steering Committee of 8th Asia Pro Bono Conference and Access to Justice Exchange, Kathmandu.
Mr. Ghimire is one of the leading lawyers for advocating and educating pro bono legal service in Nepal and has conducted Nepal Bar Association's various trainings on Pro Bono and Legal Aid and have also reviewed and advised on pro bono guidelines developed by Nepal Bar Association. He has been the Coordinator for Five times in conducting international level pro bono training, 'Nepal Women Lawyers International Pro Bono Training' for Nepal Bar Association in partnership with DLA Piper in Nepal and has been interviewed by various law journals including Law Society of NSW Journal, LAWASIA's Asian Jurist and Chicago Daily Law Bulletin regarding his pro bono activities in Nepali perspective.
Mr. Ghimire has instrumental experience in litigation and advising complex legal matters to national and supranational bodies including largest corporate transaction and M&A in Nepal apart from advising and representing on PIL on the constitution and human rights matters. Mr. Ghimire has delivered a guest lecture in various jurisdictions of USA, China, UK and India and has contributed various articles in law journals and has attended training and legal courses in China, Sweden, Myanmar, and India.
Mr. Ghimire is an international speaker from Nepal in the IBA Sydney, LAWASIA in its 1st Human Rights Conference in India, 2nd China-South Asia Legal Forum in China, SAARC Law Conference and Law Asia Conference in Kathmandu and has been invited as Speaker by LAWASIA in its Annual Conference November 2019 in Hongkong, Speaker on Pro Bono and Role of Bar Association in the "8th Asia Pro Bono Conference and Access to Justice Exchange" Kathmandu, Nepal and Speaker on The development of pro bono in Asia – opportunities and challenges and Business and Human Rights at the Two Sessions of IBA Seoul 2019.