Rooms at Landmark Landmark Hotel are fully booked. We recommend the Don Chan Palace Hotel. 
About Laos
Laos, landlocked country of northeast-central mainland Southeast Asia. It consists of an irregularly round portion in the north that narrows into a peninsula-like region stretching to the southeast. Overall, the country extends about 650 miles (1,050 km) from northwest to southeast. The capital is Vientiane (Lao: Viangchan), located on the Mekong River in the northern portion of the country.
The Mekong River flows through almost 1,900 kilometers of the country from the North to the South and is the main geographical feature of Laos. Most of the western border of Laos is demarcated by the river and forms a natural border with Thailand for over 800 kilometers. The Mekong is an important artery for transportation.
Area: 237,955 square kilometers
Population: 7.1 million
Language: Lao
Laos
Laos has so much to offer from natural wonders, majestic rivers, springs, waterfalls mountains, caves, and forests. A country with a great collection of cultural places and nature, worth visiting once in a lifetime. 
From the rolling mountains of the north to the river islands of the south, ours is a land of untouched wonder and rare beauty. Rich in history, traditions, diverse landscapes and cultures, Laos is sure to captivate your inner explorer
Learn more about travelling in Laos
Vientiane
Vientiane Capital is the home to the most significant national monument in Laos: That Luang (Great Stupa), which is the symbol of Lao and an icon of Buddhism in Laos.
In the old part of Vientiane city, an attractive and interesting settlement is situated along the Mekong River where the ancient temples, museums, monuments, and parks are all located just a short distance apart.
The cosmopolitan capital of Laos, Vientiane, has galleries, boutiques, theatres, nightclubs, and internet cafes, making it a major attraction for visitors from all around the globe. Although the city is small, it offers visitors a great variety of restaurants serving both Lao and foreign cuisine. When you get hungry try the nation's signature dish, tam mak-hung (spicy green papaya salad),  laap (spicy minced meat salad), and ping kai (fried chicken). Quench your thirst with a refreshing Beer Lao or fresh fruit shake from one of the many small restaurants found along almost every street in town. At dusk, find a spot along the Mekong promenade to enjoy an amazing view of the sunset over the river.
Learn more about Vientiane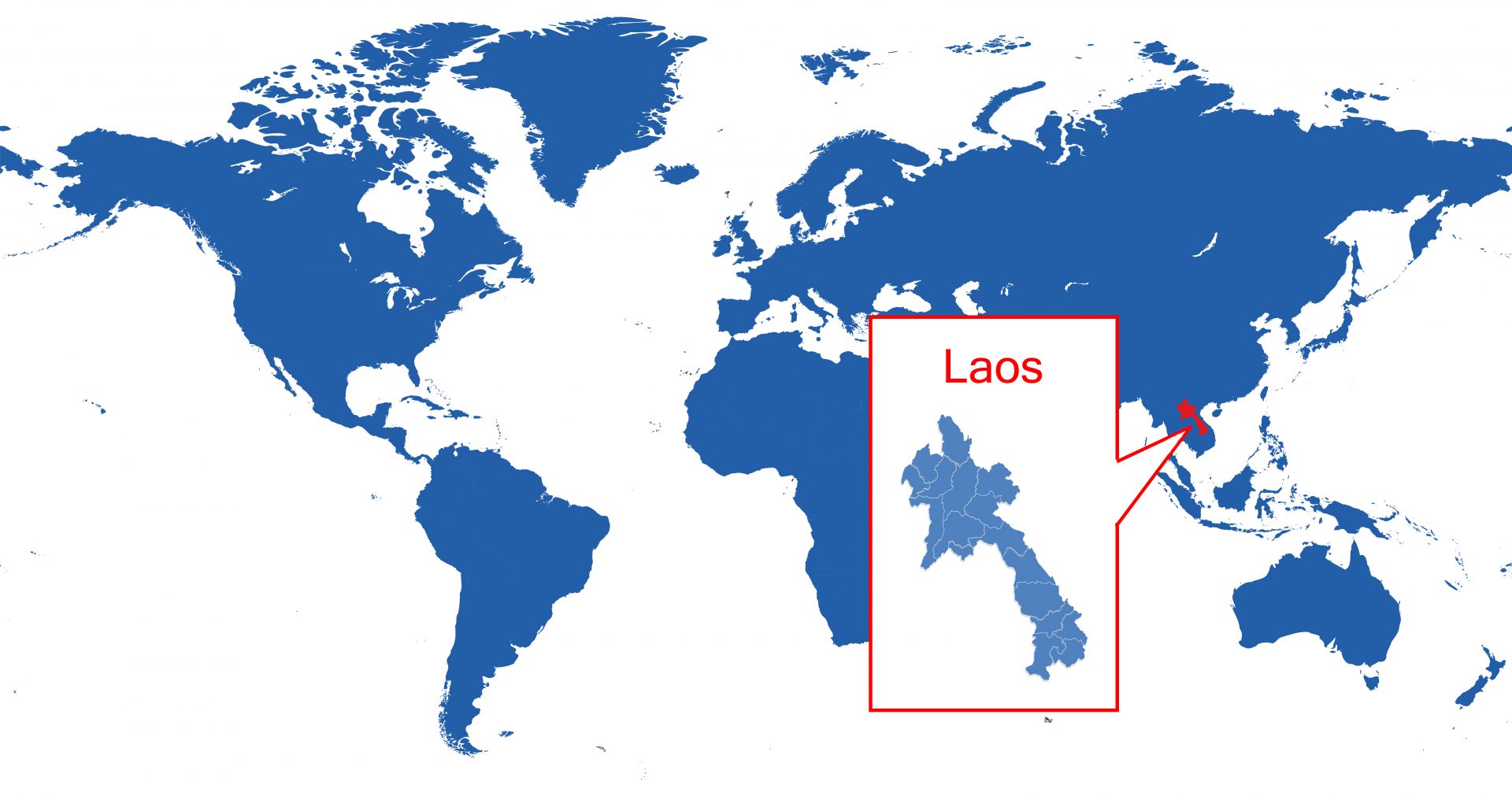 The Lao Government has established 20 National Protected Areas that cover almost 14% of the country. These reserve areas offer a range of ecotourism attractions with their vast zones of tropical monsoon forest, diverse wildlife, and stunning karst limestone formations. However, not all protected areas are accessible to the public despite their great potential for ecotourism.
Explore more travel ideas on Laos Tourism Bureau website.
Climate
Vientiane features a tropical savanna climate (Köppen Aw) with a distinct wet season and a dry season. Vientiane's dry season spans from November through March. April marks the onset of the wet season which in Vientiane lasts about seven months. Vientiane tends to be very hot and humid throughout the course of the year, though temperatures in the city tend to be somewhat cooler during the dry season than the wet season. Vientiane typically presents an average temperature is around 23°C ( 73°F) to 30°C (86°F)
Time Zone
Laos is 7 hours ahead of Greenwich Mean Time (GMT+7), which is Indochina Time (ICT). To convert Indochina Time into your local time zone, we recommend using Time Zone Converter.
Currency
Vientiane's unit of currency is the Lao Kip (₭), which has eight denominations in paper money. Paper money comes in ₭500, ₭1000, ₭2000, ₭5000, ₭10000, ₭20000, ₭50000 and ₭100000 denominations. The exchange rate in recent months is around ₭10000 for US$1. Foreign currencies can be exchanged at banks, airports, and hotels.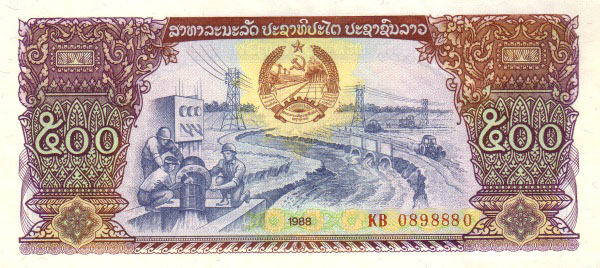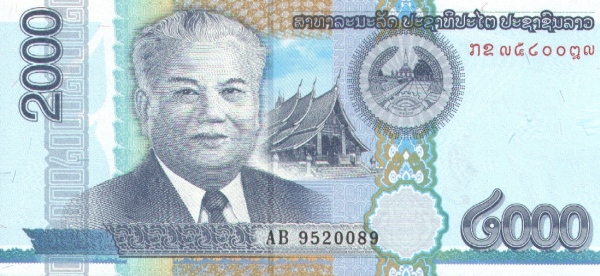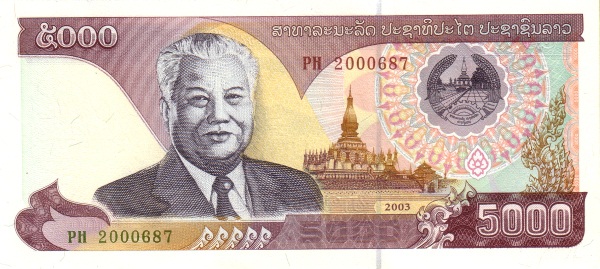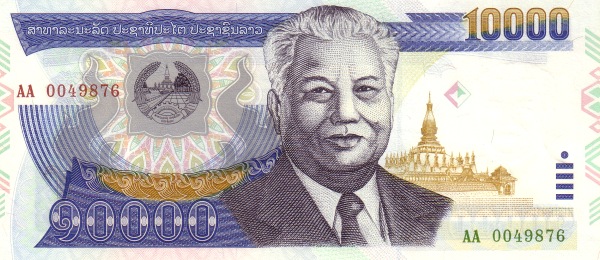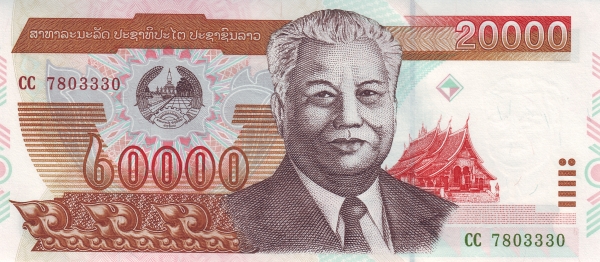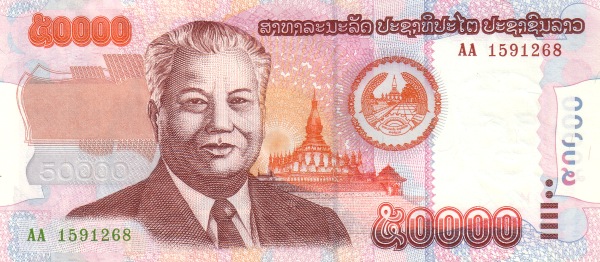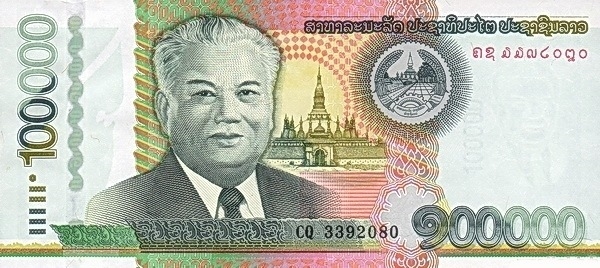 Transportation
Local Transportation
We recommend LOCA App, a licensed Laos-based ride-hailing service application. LOCA accepts most major credit cards such as VISA, MASTER, JCB, and UnionPay. LOCA also takes cash and LOCA Wallet, where you can top up via cash or credit card, ALIPAY, and BCEL ONE. It is recommended to download LOCA app and register before your arrival.
International Arrival and Departure
Currently, there are four international airports in Laos, and two of them are in northern Laos: Vientiane Wattay International Airport (VTE) and Luang Prabang International Airport (LPQ).  Direct flights from the USA, Europe, or some other parts of the world to Laos do not exist. However, there are flights into Laos from Vietnam, Thailand, Malaysia, China, and Cambodia.
The country's flag carrier Lao Airlines offers direct international services to Vietnam, Thailand, China, and Cambodia. It also operates domestic services to 10 domestic destinations. Lao Air is another airline located in Vientiane that operates scheduled and charter services in the country not served by Lao Airlines.
International Destinations
Airlines serving Asia to Vientiane route include:
Air Asia (Kuala Lumpur)
China Eastern Airlines (Kunming, Nanning)
China Southern Airlines (Guang Zhou)
Lao Airlines (Siem Reap, Kunming, Hanoi, Chiang Mai, Bangkok)
Lufthansa (Bangkok)
Thai Airways International (Bangkok)
Vietnam Airlines (Hanoi, Ho Chi Minh, Phnom Penh)
Travel Restrictions
With reference to the Lao Government measures to prevent the outbreak of COVID-19 which continues to spread on a vast scale across the globe. As a result, it is compulsory for every participant to keep following all the related information with the Lao authority.
To access the notice of travel restrictions from the Ministry of Foreign Affairs, Lao PDR. Please refer to click
Requirements for Entry into Laos by Air, Land, and Water
Information as of 09 May 2022
Source: https://laoairlines.com/en/entry-requirements-to-the-lao/