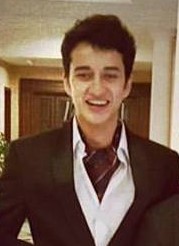 Kritagya Shah
Himal Innovative Development and Research Pvt. Ltd.
Program Coordinator
Advocate Kritagya Shah is a law graduate (BA. LLB) from the West Bengal National University of Juridical Sciences, Kolkata, (National Law University, India) one of the leading law schools in India. He is the program coordinator of HIDR, a well-established firm in the Nepalese consulting business in the areas of study, research, evaluation, and publication on social, economic, educational, cultural and political rights, following a period of significant expansion in the field of research, advocacy, policy analysis, and community empowerment services.
He is also an ADR-ODR International accredited Civil-Commercial Mediator recognized by the UK Civil Mediation Council. Having worked in HIDR and in the legal profession for a year, he has assisted in research, drafting and completion of various projects for UN agencies, INGOs/NGOs such as USAID, CARE and Save the Children, and the Nepalese government on areas of gender, children and minorities' rights, and access to justice and development.