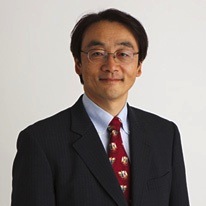 Yasunobu Sato
The University of Tokyo
Professor
Yasunobu Sato, Professor of The University of Tokyo, Graduate School of Arts& Sciences, Graduate Program on Human Security, Director, Research Center for Sustainable Peace, Advanced Global Studies; Ph.D. in law (University of London 2000), LL. M. (Harvard 1989), B.A. in political science (Waseda University 1982).
As Attorney-at-Law (admitted in Tokyo in 1984 and in New York in 1991), he practised law in Japan, the U.S. and Europe and is currently an advisor to Nagashima, Ohno & Tsunematsu. After working for refugee protection, peace keeping/building and law & judicial reform with international organizations:UNHCR (United Nations High Commissioner for Refugees) as legal officer in Canberra, Australia in 1991-92, UNTAC (United Nations Transitional Authority in Cambodia) as Human Rights Officer in Cambodia in 1992-93 and EBRD (European Bank for Reconstruction and Development) as Counsel in London in 1995-97, he joined Nagoya University, Graduate School of International Development in 1999 and moved to The UoT in 2005.
He has represented the Peace-building Study Group, researching on Peace-building and Business, since 2002 and been a Council of the Centre of International Assistance for Judicial Reform, the Committee of International Relations, Japan Federation of Bar Associations since 2006.