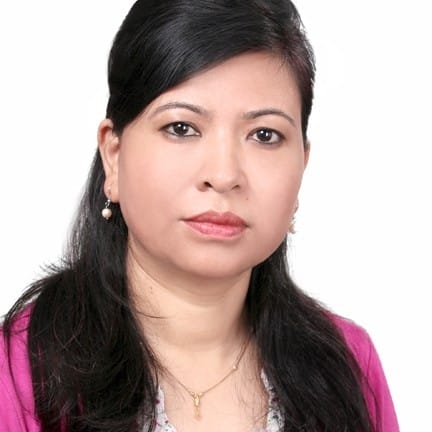 Indu Tuladhar
Himal Innovative Development and Research Pvt. Ltd.
Advocate/Executive Chair
Advocate Indu Tuladhar, is the Executive Chair of HIDR, a well-established firm in the Nepalese consulting business. She has extensive experience in the areas of research, policy analysis, legal research and gender issues including overall development issues, peace and conflict studies.
She is one of the few leading legal experts in Nepal working in the area of legal research and policy reform in the county in the area of gender justice and the rule of law. She has reviewed and drafted a number of laws and policies in the areas of GEWE, including criminal code, civil code, domestic violence act, legal aid policy drafted by Ministry of Justice and Parliamentary Affairs, Legal Aid Act, the National Women Commission, National Dalit Commission, and National Inclusion Commission Bills.
She has worked as a member (Justice Expert) of Survey research of Institutional Reform of Nepal Bar Association (2017). She has also engaged as a team leader to analyze the National Women Commission: Existing Structure and Future Institutional Framework. She was also actively engaged in ensuring women rights in the 2015 Constitution. Educated in Nepal and the United Kingdom, she has gained domestic and international experience.
To her credit, she has authored two books: Women Defining State Restructuring (2008) and Women in the Constitutional Context (2016 & 2017) along with several research articles.