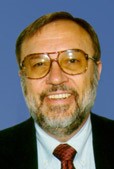 Donald C. [Don] Peters
Levin College of Law at the University of Florida
Professor of Legal Education Emeritus
Donald C. [Don] Peters. B.A., J.D. is an Emeritus Professor of Law at the University of Florida's Levin College of Law where he directed the Virgil Hawkins Civil Clinics and the Institute for Dispute Resolution.
Don has 50 years of experience working in social justice arenas, having served as a Reginald Heber Smith Community Lawyer Fellow with the Miami Legal Services Program in 1969-71, founded the Virgil Hawkins Family Law Clinic in 1973 and the Virgil Hawkins Mediation Clinic in 1996. He taught and supervised student practice in both clinics to educate law students in social justice practice skills and then use them to provide pro bono legal services to low-income citizens until he retired in 2012.
Serving as a Senior Fulbright Scholar in 1981, Don helped colleagues at the University of Malaysia develop and teach one of the first clinical legal education courses in South East Asia. He served as a BABSEACLE international clinician in residence to help colleagues develop and teach clinical courses that included negotiation and mediation in Laos, Myanmar, and Viet Nam, and has consulted regarding clinical, mediation, and pro bono issues in Argentina, Australia, Brazil, Columbia, Costa Rica, Ghana, Haiti, India, Israel, Jordan, Peru, Poland, Taiwan, Thailand, South Africa, Uganda, and Uruguay.
Don is a Florida Supreme Court certified mediator and has co-authored two books and published several articles analyzing aspects of clinical legal education, dispute resolution, interviewing, counseling, negotiating, mediating, representing clients before and during mediation, and psychological type theory and practice.